An abstract instrumental journey of mind-bending musicianship and rich expressiveness via avante garde film-score soundscapes, featuring flashes of stylistic innovation and ensemble work that is staggeringly packed full of drama yet still meaningful from a compositional standpoint.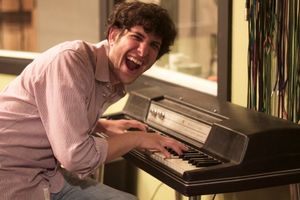 Hailing from the hallowed halls of Berklee College of Music in Boston, the founder of An Endless Sporadic, Zach Kamins, is no stranger to the synergy or intuitiveness that his particular brand of prog-rock-jazz-fusion offers. Anyone who has ever played Guitar Hero can attest to the beauty of An Endless Sporadic and their songs. The band gained most of their popularity with the song, "Impulse," which was placed on Guitar Hero 3. After that they recorded, "Anything," which was placed on Guitar Hero World Tour. From here they produced more songs to create their first EP, "Ameliorate."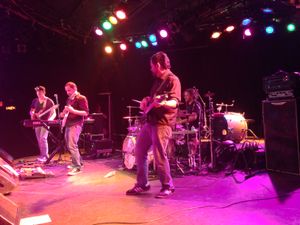 The latest album, Magic Machine was released in September of 2016. Joining master multi instrumentalist Zach Kamins on this album is a stellarline-up of virtuoso musicians all recorded live and including (Hand Hammered Lasagne Trays!) and special guests including Jordan Rudess (Dream Theater, Liquid Tension Experiment), Roine Stolt and Jonas Reingold (The Flower Kings), Michael Iago Mellender (Sleepytime Gorilla Museum) and Navene K (Animals as Leaders, Entheos) to name just a few!